10" Water Filled Borewell Submersible Pumpsets (Lsp Series)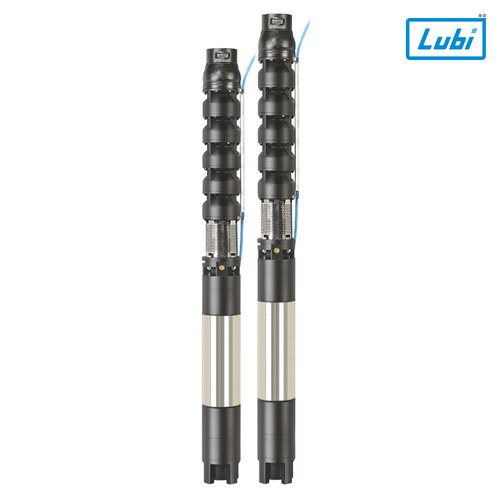 10" Water Filled Borewell Submersible Pumpsets (Lsp Series)
Product Description
Buy from us highly durable and robust 10" Water Filled Borewell Submersible Pumpsets (Lsp Series) commonly used in medium to high-pressure flow systems. It is in high demand among our clients due to its capabilities to deliver a large volume of low to high-density liquid throughout the pipelines. The hermetically sealed casing of this pump set protects the electrical circuitry from chemical, water, and moisture attacks. 10" Water Filled Borewell Submersible Pumpsets (Lsp Series) availed by us is capable to bear extreme pressure and temperature that makes it suitable for various industrial applications.
Variety & Range :
Flow range: up to 486 m/h
Head range: up to 284 meters
Rating: 11.0 - 184 kW
Rated speed: 2900 rpm
Features :
Maximum working efficiency,
High robustness and rigidity which results in longer service life,
Capability to bear extreme pressure and abrasion,
Excellent upthrust control to prevent axial movement,
Low friction and wearing of components.
Applications :
This inline type water pump is widely used in a wide range of applications which includes industrial water supply, chemical transportation, agriculture, groundwater extraction, construction, fire fighting, and many more.