4" Oil Filled Stainless Steel Borewell Submersible Pumpsets (Ldsw/ldtw Series)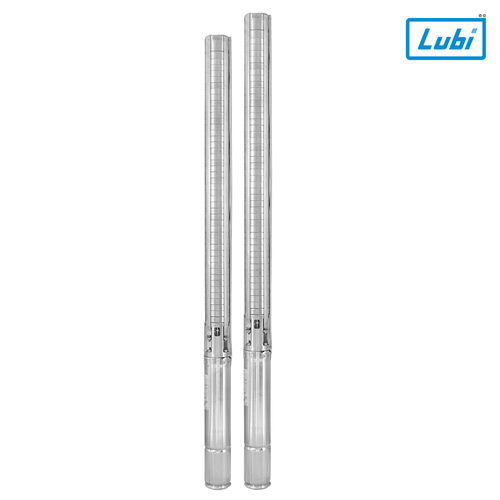 4" Oil Filled Stainless Steel Borewell Submersible Pumpsets (Ldsw/ldtw Series)
Product Description
Our company deals in the supplying and exporting of high-performance 4" Oil Filled Stainless Steel Borewell Submersible Pumpsets (Ldsw/ldtw Series) that is designed by using heavy engineering materials and high-speed electrical drives that result in high durability and working efficiency. It is highly demanding and popular among our customers as it can be easily installed and requires very less power. The sealed steel casing of the offered 4" Oil Filled Stainless Steel Borewell Submersible Pumpsets (Ldsw/ldtw Series) prevents damages due to extreme pressure and high temperatures.
Variety & Range
This inline pump has a flow range of up to 18.8 cubic meters per hour,
It is high demand among our clients as it capable to deliver water up to 547 meters,
This industrial pump is designed to operate efficiently in between 0.37 to 7.5 kilowatts,
Features
The motor installed with this pump is provided with copper coils that ensure low power consumption and less heat dissipation,
It is filled with non-toxic dielectric oil that continuously lubricates bearing assembly to reduce wearing,
The steel used is provided with a galvanized coating that gives excellent protection against rust,
This commercial-grade pump is provided with a safety unit to prevent the burning of electrical components,
Can be easily installed within narrow passages.
Applications
The offered submerged type pumping sets can be used in various domestic, commercial, as well as industrial applications such as residential water supply, fire fighting, irrigation, chemical processing, and many more.