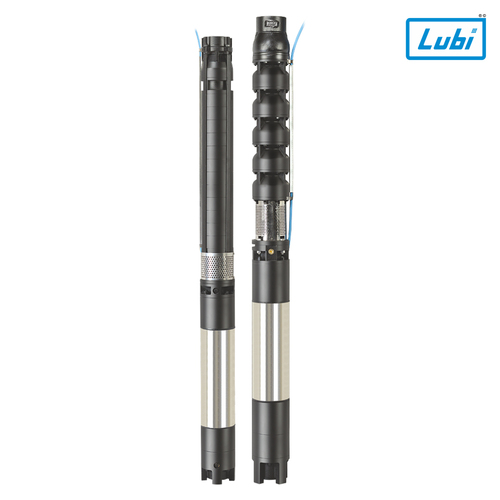 5" Water Filled Borewell Submersible Pumpsets (Lsa/lsk Series)
Product Description
5" Water Filled Borewell Submersible Pumpsets (Lsa/lsk Series)
Variety & Range

Flow range: up to 43.2 m³/h
Head range: up to 159 metres
Rating: 2.2 - 7.5 kW
Rated speed: 2900 rpm
Features
All pumps have been designed using computational fluid dynamics to ensure maximum efficiency.
All pumps are designed using material which can work with sand found in the bore well.
All journal bearing and impeller were ring are made of Nitrile rubber to ensure that performances of pumps remain the same over a period of time.
On all Bronze impeller are available in stainless steel to provide high abrasion resistance to sand found in bore well.
All pumps are provided with upthrust bearing to control axial movement of the impeller assembly during transportation as well as startup.
Low friction Non return valve is provided on all pumps to reduce waters hammer when the pumps is stopped.
All Impellers are individually balanced to G 6.3 of ISO.
The entire shaft is protected by stainless steel which can be easily replaced when they wear out during maintenance.
All components are machined using state of the art CNC machines to ensure high dimensional accuracy which gives a longer life to the pump.
All cast iron parts shall be CED (cathode electrode deposition) coated for corrosion resistance with uniform coating and controlled deposition thickness of 20-30 microns.
Applications
Water supply
Irrigation
Civil
Industrial
Fire fighting