Corrosion Resistant Thermoplastic Industrial Pumps (Ln, Lp Series)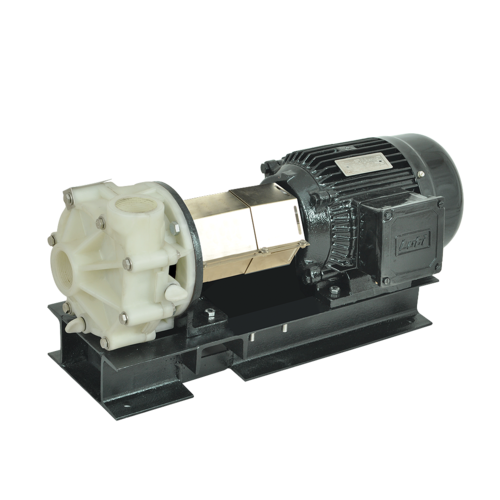 Corrosion Resistant Thermoplastic Industrial Pumps (Ln, Lp Series)
Product Description
Corrosion Resistant Thermoplastic Pumps (Ln, Lp Series)
Variety & Range
Flow range: up to 22.5 m/h
Head range: up to 22 metres
Rating: 1 phase 0.37 to 2.20 kW & 3 phase 0.37 to 2.20 kW
Rated speed: 2900 rpm
Features
These pumps shall be available in Noryl or Polypropylene material of construction and closed coupled with standard TEFC motor. They are also available as long-coupled with standard TEFC as well as Flame Proof motor.
The pumps shall be made of Noryl, which is non-metallic and chemical-resistant to most acids, alkalis, and inorganic solvents.
The pumps are made of non-metallic, glass-filled Polypropylene construction offering chemical resistance to most acids, alkalis, and inorganic solvents as does the Noryl series.
The pump shall be close coupled with a totally enclosed fan cooled type, 2900 rpm Induction motor with F class insulation, S1 duty and IP55 protection. 1 phase, 230 volts, 50 Hz (Standard Supply), 3 phase, 415 volts, 50 Hz
Applications
Chemical process
Pharmaceutical
Food & Beverage processing
Steel plants
Automobile
Marine/Sea water
Water supply
Booster service
Cooling water
Water treatment/Purification
OEM.