Immersible Industrial Pumps (Lir Series)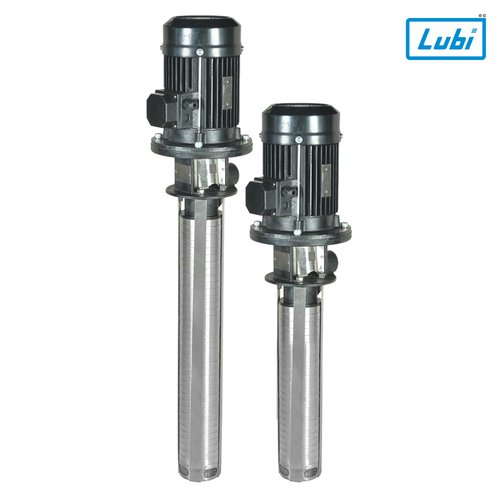 Immersible Industrial Pumps (Lir Series)
Product Description
Lubi Industries LLP is a Gujarat, India-based manufacturer and supplier of heavy-duty Immersible Industrial Pumps (Lir Series) which is designed as per industrial standards that results in high rigidity and working efficiency. It is equipped with a high-speed electrically powered motor that delivers continuous rotational power of 2900 rounds per minute to the screw type pressure-increasing assembly. It is capable to deliver liquid coolant up to the range of 8.5 cubic meters per hour.
Features of Lubi Industries LLP :
Compact and sturdy design which ensures easy installation,
High structural stability which results in less vibration and noise during operation,
Excellent working efficiency and low service requirements.
Applications
The offered immersible liquid pump is highly demanding and useful in manufacturing industries within various types of machining units such as grinding, milling, turning, wire cutting, and many more to deliver coolant at the machining area to reduce working temperature.