Self Priming Monoblock Pumps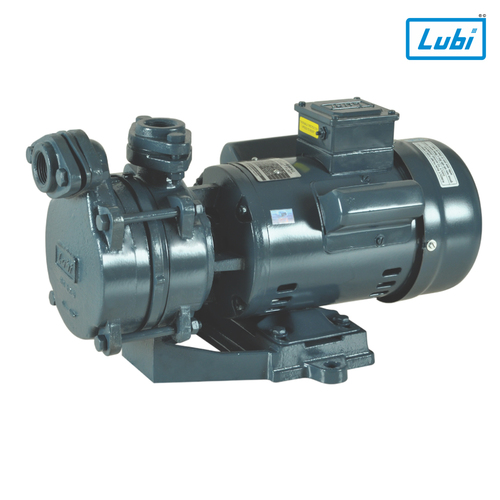 Self Priming Monoblock Pumps
Product Description
Our company offers Self Priming Monoblock Pumps (Mdh & Mdl Series) that is in high demand among our customers due to the compact common shaft design, high durability, and excellent working efficiency due to low transmission loss during the transfer of rotational power. This domestic-grade pumping device works by pulling water through the suction pipe to the impeller where the liquid gains kinetic energy due to centrifugal force. The offered MDL series Self Priming Monoblock Pumps can be delivered to our customers as per their demands with an assurance of fast and safe delivery.
Variety & Range :
It comes in various operating ranges to maintain the flow rate up to 4500 Liter per hour that can be delivered to the head of up to 54 meters. The motor installed within this pump delivers rotational power with a rated speed of 1440 rounds per minute.
Features :
This liquid pump is highly durable and robust in construction that imparts high strength and rigidity to bear extreme working conditions,
The mechanical and electrical parts are encased in a sturdy casing that results in longer service life,
Forged brass impeller installed within this unit results in trouble-free service,
Top-grade mechanical seal makes a highly effective water leakage barrier to prevent the transfer of fluids in or out of the system.
Applications :
It is in high demand as it can be used in a wide range of applications in garages, hotels, hospitals, chemical plants, reverse osmosis systems, water circulation in solar heating systems, car washing, agricultural farms, and residential buildings.