Single-stage, Long Coupled End-suction Industrial Pumps (Lbs Series)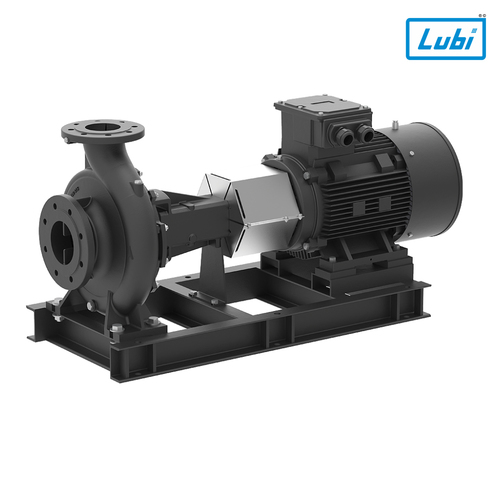 Single-stage, Long Coupled End-suction Industrial Pumps (Lbs Series)
Product Description
Single-stage, Long Coupled End-suction Industrial Pumps (Lbs Series) manufactured and supplied by our company is specially designed for medium to high-pressure industrial systems for the controlled transportation of water and various other fluids within flow systems. It is installed with a high-speed electrical motor that gives high rotational power of up to 2900 rounds per minute to maintain a flow rate in between 3 to 1700 cubic meters per hour.
Features
This pump is in high demand due to its capability to carry light to highly viscous fluids,
The sturdy cast iron used for the fabrication of this unit gives high durability and rigidness,
Unique pull out design that enables the rotating components to be easily removed for servicing without dismantling.
Applications
Industrial washing to remove hard impurities,
Testing of leaks in containers,
Transportation of corrosive as well as non-corrosive liquids,
To boost pressure within flow lines in large residential, commercial, as well as industrial buildings.