Vertical Multi-stage Centrifugal Pumps (Lhr Series)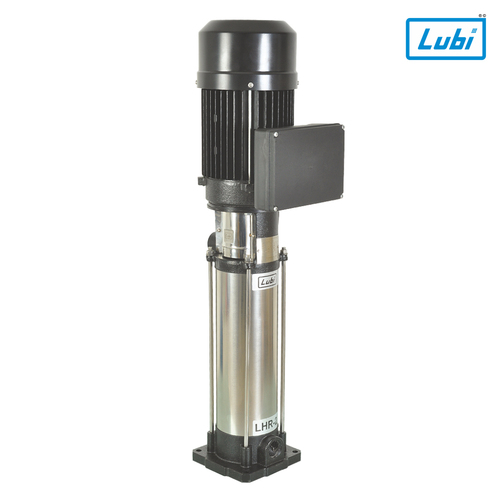 Vertical Multi-stage Centrifugal Pumps (Lhr Series)
Product Description
Vertical Multi-stage Centrifugal Pumps (Lhr Series) is a high-pressure water pumping unit that can be used in commercial as well as industrial applications to deliver a large volume of low to high viscous liquids at extreme pressures. It is provided with a flanged end to easily fix it with the help of mechanical fasteners to make tight connections. LHR series Vertical Multi-stage Centrifugal Pumps availed by us is fabricated by using stainless steel and cast iron that imparts high strength and rigidity to bear extreme loads and vibrations.
Variety & Range :
Flow range: 0.5 to 4 m/h
Head range: up to 197 metres
Rating: 1 phase - 0.75 to 2.20 kW & 3 phase - 0.75 to 2.20 kW
Rated speed: 2900 rpm
Features :
High tensile and compressive strength to bear extreme pressure and temperature,
Low service maintenance,
Leakproof design,
Excellent corrosion resistance that makes it suitable for corrosive as well as non-corrosive liquids.
Applications :
The offered vertically oriented pump can be used in various low to high-pressure systems such as:
Leakage testing,
Pressure boosting,
Reverse osmosis,
Floor cleaning,
Garden sprinkler system.